Emma Watson and Tom Felton reunite for a guitar lesson in South Africa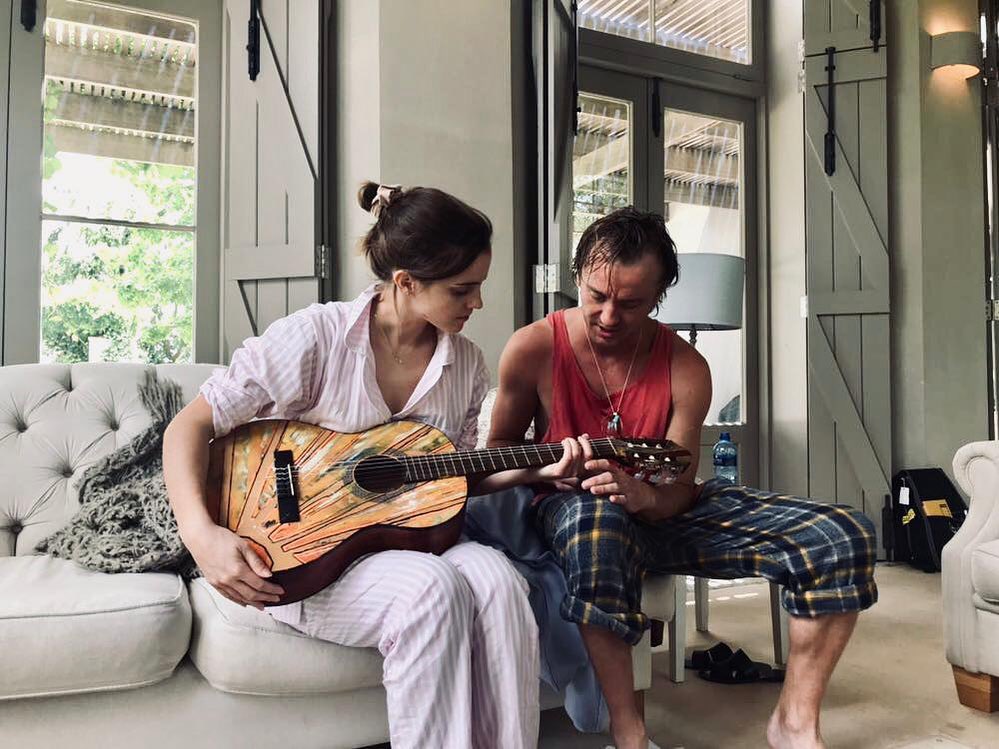 If you are a harry Potter fan then you must be aware of how good the friendship is between Emma Watson and Tom Felton in real life. Recently, the two actors reunited for a guitar lesson in South Africa. Tom Felton posted an Instagram pic of him teaching Emma Watson some quick guitar lessons on August 19th 2019 and captioned "Quick Learner".
View this post on Instagram
Tom is a very skilled guitarist and has published several videos of him singing the songs he has written on Youtube and has released many singles online.
The instagram post got viral the moment Tom published it and the fans couldn't control their happiness of seeing their favorite actors spending time together. Some fans even commented "Dramionie" underneath the pic. The two Harry Potter movie rivals are actually very good friends in real life and love spending time together whenever they are in the same town.
Emma Watson previously published a video of the pair skateboarding in Venice Beach, California, in November 2018.
The two never miss out on congratulating each other for their success and achievements or promoting each other's movies on their social media. Because that's what friends do.
We hope to see more such reunions in upcoming months and years.